Blog
Congratulations goes to Peter Beaton, the recipient of the 2016/17 MotorSports NT Volunteer of the Year for Arunga Park Speedway Association. Peter prepares the track to perfection prior to all race meetings and has been doing so for many years.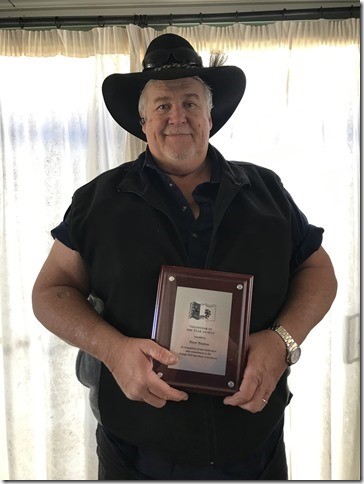 Congratulations goes to Peter Holloway, the recipient of the 2016/17 MotorSports NT Volunteer of the Year for the Top End Mud Racing Assoc. Peter is the Communications Officer and has been a club member for over 15 years as well as being on the committee for approx 10 years. He goes above and beyond his nominated role on the committee. A lot of his time helping the club would go un-noticed by most members and even a lot of committee members as it is done after work hours and outside of club working bees.
L-R Peter Donovan (President) Peter Holloway and Rhonda Logan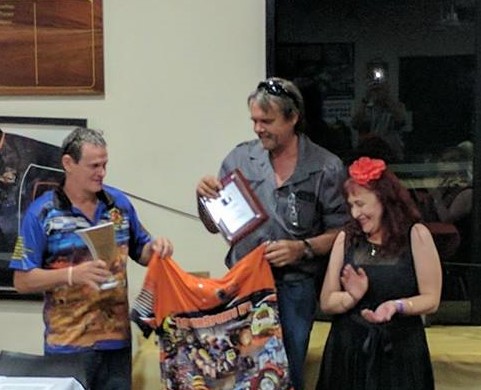 MotorSports NT had their Annual General Meeting and 10th Birthday celebrations last Wednesday the 9th Aug. Sadly we say goodbye to Grant Hamon as outgoing President and welcome Mark Teakle as our newly elected President. Grant has given outstanding commitment to motorsport in the Northern Territory for over 35 years and on behalf of all involved in our sport, the MotorSports NT board would like to wish him well with his future endeavours. Also on the night Chief Minister Michael Gunner was inducted as our new Patron. Thanks to Edmund Forman High RPM for the wonderful photos.