Blog
The NT Kart Titles were held over the weekend finishing on Sunday afternoon. Over a 100 entries with a huge contingent from WA attending. Dave Sera, 17 time Australian Champion won the main class of X30 light in convincing fashion. Local driver, Chris Gatt (pictured with MotorSports NT President, Grant Hamon) won the TAG 125 Light class and ran No:51 in memory of Darwin Karting legend Paul Riggs.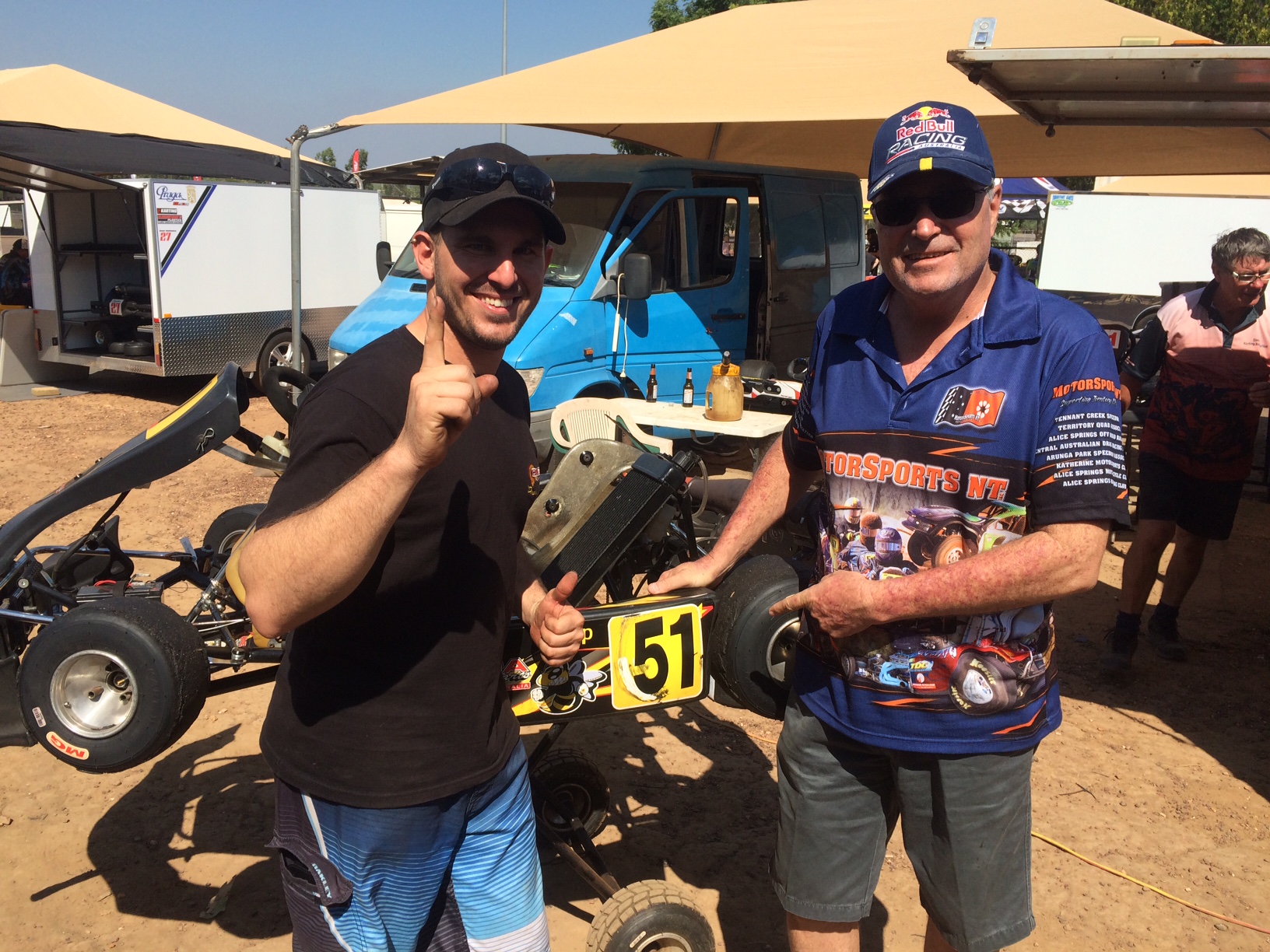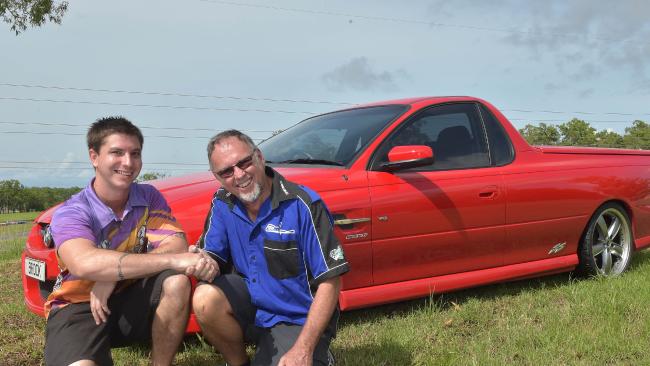 Alan Langworthy congratulates Simon Bulasch on being only the tenth person ever to win the prestigious CAMS Donald Thomson award. Picture: KATRINA BRIDGEFORD.
SIMON Bulasch and Alan Langworthy can laugh about it now.
In recognition of his heroic selflessness, Simon Bulasch will this month become the 10th recipient of the prestigious Confederation of Australian Motor Sport Donald Thomson award.
Story Courtesy NT News
Read more: Drivers relive escape from fiery grid crash at Hidden Valley Raceway in Darwin
Hidden Valley Drag Racing Association Scott McLean and MotorSports NT President Grant Hamon absolutely stoked with the ANDRA Round held in Darwin 8-9 July. Biggest crowd ever seen at Drags and the racing was sensational – a new benchmark set by HVDRA!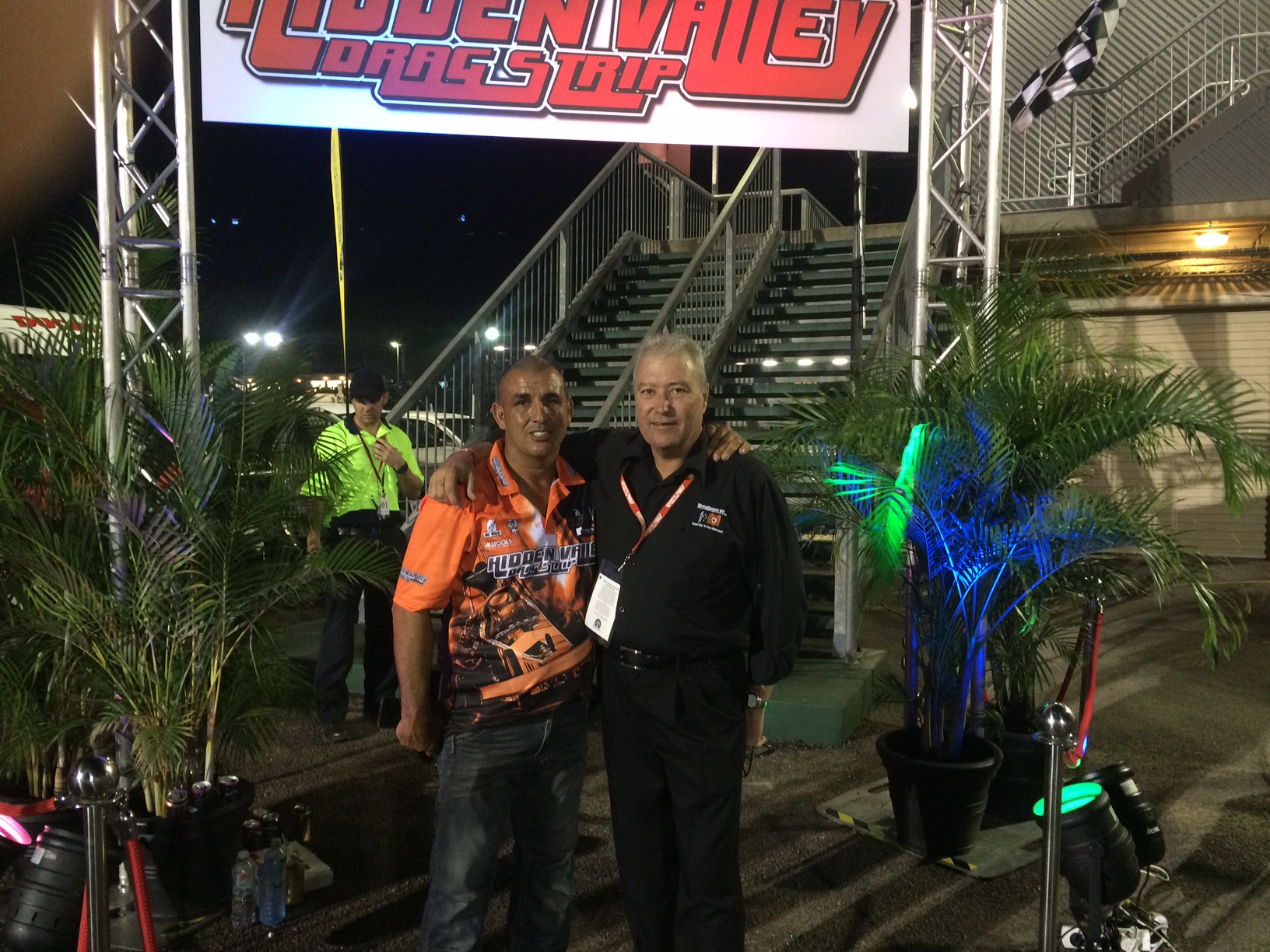 John Zappia, 9 times Australian Doorslammer champion didn't have a great night but was full of praise for Darwin's drag strip saying it is the best in the country and was amazed by the facility improvements at Hidden Valley. Team Lamattina ran a massive 336.49MPH (541.52KPH) for the 3rd fastest ever time in the world!