Blog
Hidden Valley Drag Racing Association Scott McLean and MotorSports NT President Grant Hamon absolutely stoked with the ANDRA Round held in Darwin 8-9 July. Biggest crowd ever seen at Drags and the racing was sensational – a new benchmark set by HVDRA!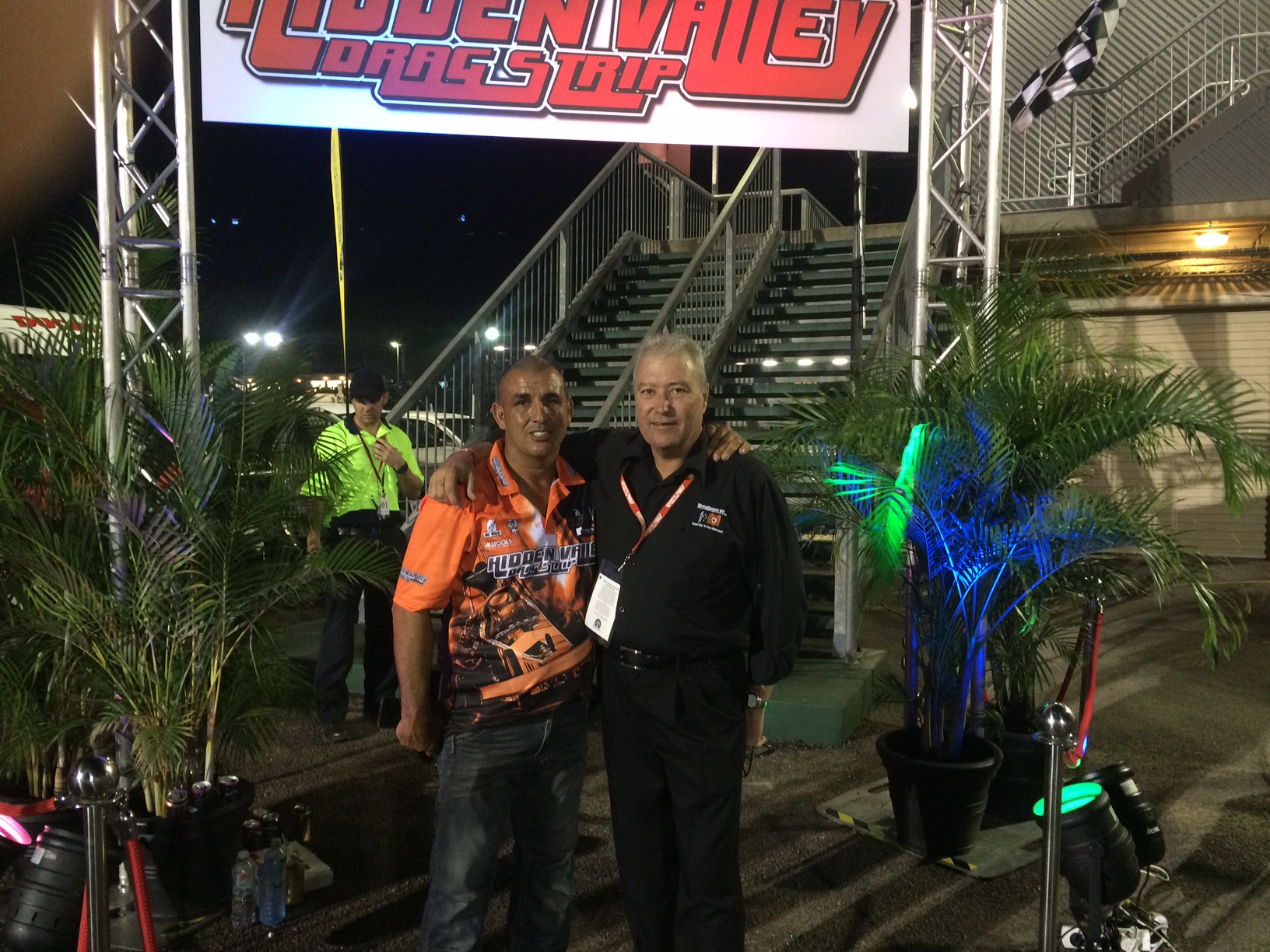 John Zappia, 9 times Australian Doorslammer champion didn't have a great night but was full of praise for Darwin's drag strip saying it is the best in the country and was amazed by the facility improvements at Hidden Valley. Team Lamattina ran a massive 336.49MPH (541.52KPH) for the 3rd fastest ever time in the world!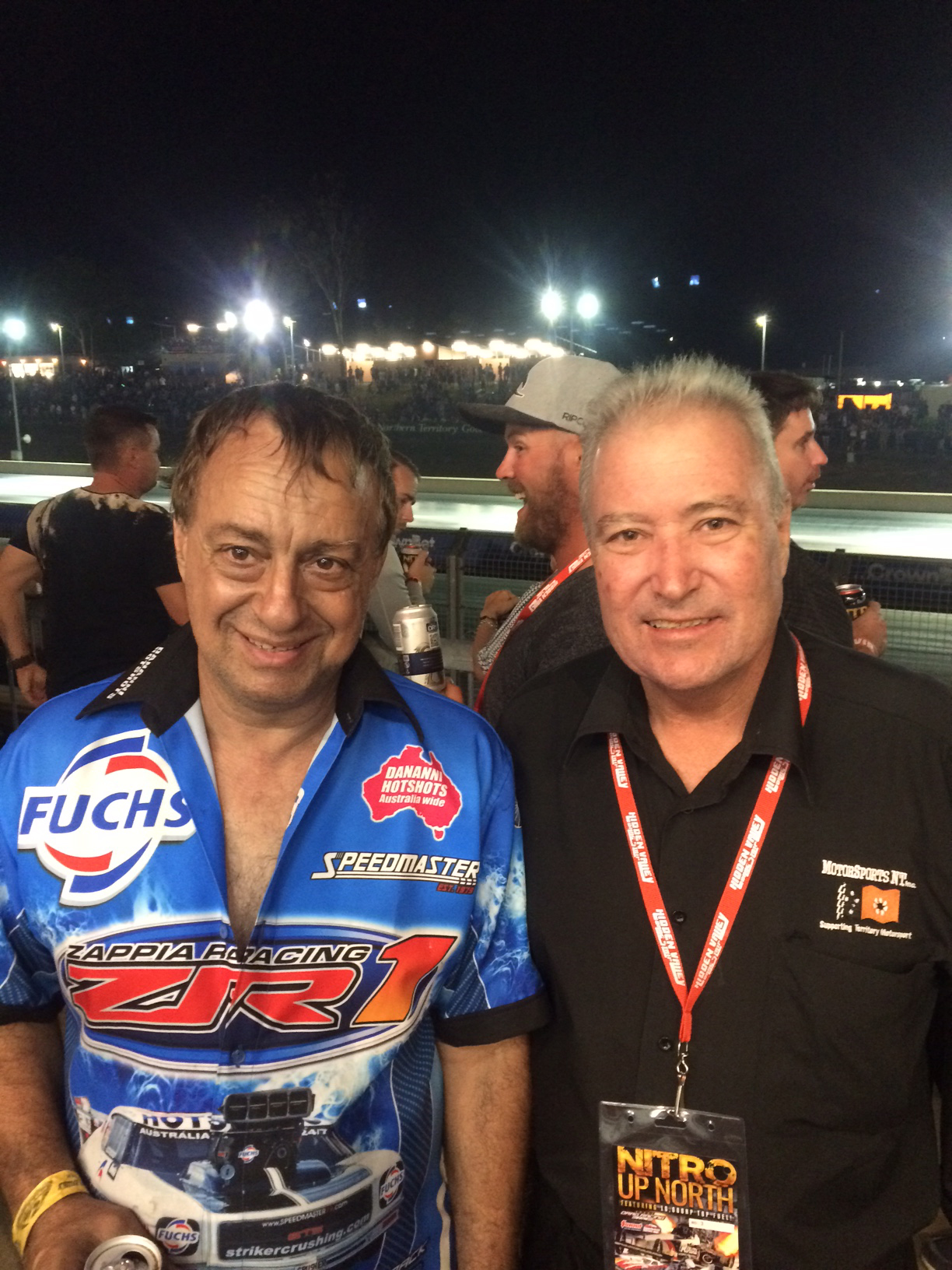 Congratulations goes to Karen Harlen who is the recipient of the 2015 MotorSports NT Volunteer of the Year for the Tennant Creek Speedway Club
Karen has gone over and above with her contributions to the club over the past twelve months.

The MotorSports NT Volunteer of the Year Award is an annual awards program launched in 2013 to recognise the outstanding efforts of the 1,200 volunteers involved in motorsport in the Northern Territory.
This prestigious award promotes the value and important contribution of and pays tribute to those who inspire and promote the spirit of volunteerism through their endeavours.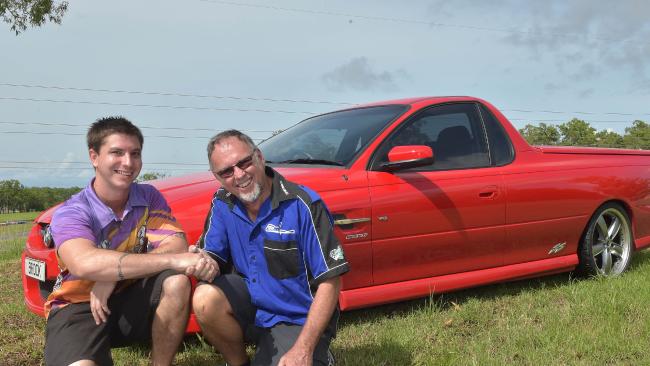 Alan Langworthy congratulates Simon Bulasch on being only the tenth person ever to win the prestigious CAMS Donald Thomson award. Picture: KATRINA BRIDGEFORD.
SIMON Bulasch and Alan Langworthy can laugh about it now.
In recognition of his heroic selflessness, Simon Bulasch will this month become the 10th recipient of the prestigious Confederation of Australian Motor Sport Donald Thomson award.
Story Courtesy NT News
Read more: Drivers relive escape from fiery grid crash at Hidden Valley Raceway in Darwin