Blog
Congratulations to Tina Giezendanner who is the recipient of the MotorSports NT Volunteer of the Year for Tennant Creek Speedway.
Tina Giezendanner came to Tennant Creek to start afresh with her little family.
Little did she know that she would become heavily involved in Tennant Creek Speedway. Tina has become an integral part of the club by assisting on every working bee, coming to meetings, supporting all committee members in anything that is required and being the best Bar person going. Tina dedicates her Saturdays
to ensuring the bar is fully stocked and then spends her night running the bar. Tina is always one of the first there and one of the last to leave each race night. She is that dedicated she sometimes brings her swag.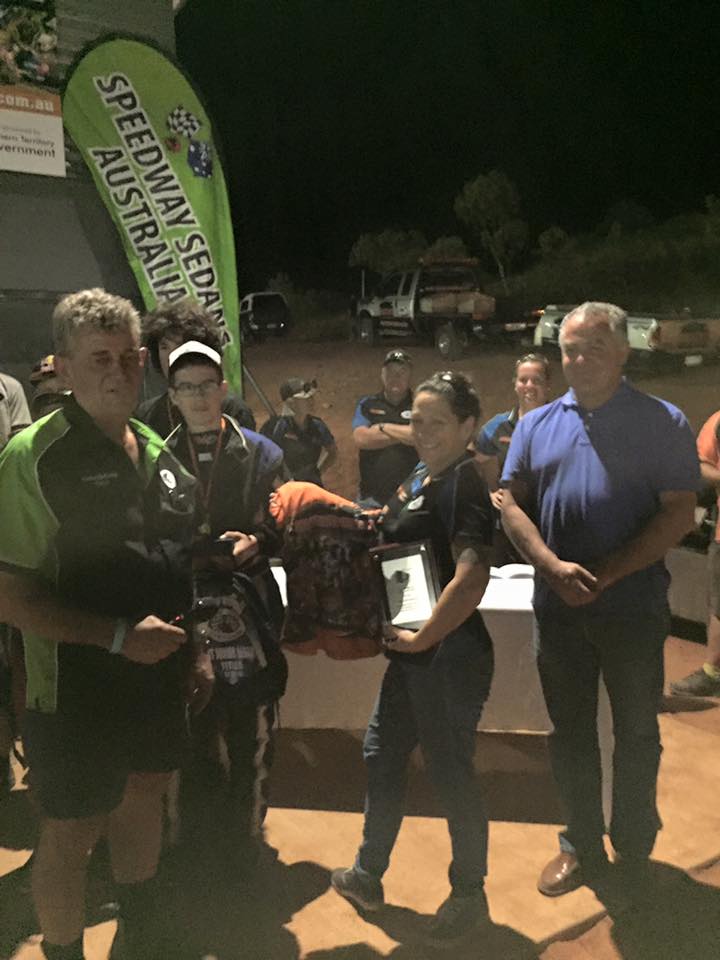 Following the MotorSports NT AGM we gave farewell to Jordy. Our legend motorsport volunteer. Jordy has made a huge contribution to NT motorsport for over 45 years and we wish him well in his future endeavors.